You don't need to be a Sheik to eat well in Dubai.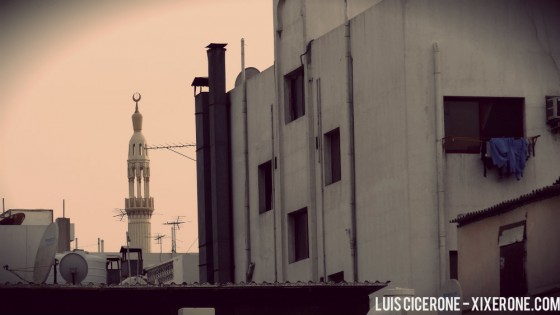 OK, so this place is known around the world for being the capital of all things fancy and having the most luxurious hotels on Earth.
And it is true that those super-top-notch hotels and even some of the malls seem to have been able to attract some of the most famous chefs, who have established their fancy restaurants here, and that the city has become somewhat of a food mecca in the latest years.
Yes, I give you that… However, that doesn't mean that Dubai doesn't have its fair share of cheap eateries and cafés.
This is basically because the city is not only home to oil millionaires and bourgeoisified Westerners. Most of Dubai's inhabitants are actually expats from India, the Philippines and other Middle Eastern nations such as Lebanon and Egypt. This incredible mixture of cultures is one of the reasons why there are so many good (and cheap) ethnic restaurants in town. They cater basically to their compatriots and are usually found in the working class areas around Deira, Bastakiya and Bur Dubai.
And it is in Bur Dubai where we find Al Diyafah Street, also known as 2nd December Street.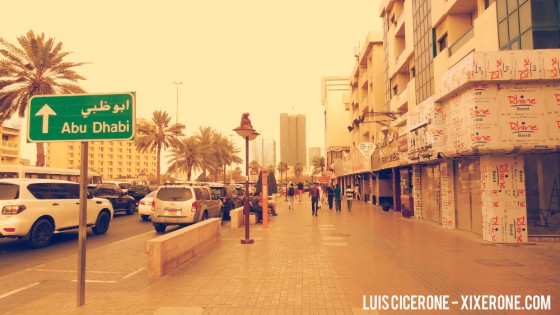 This busy road, full of restaurants and cafés, stretches from Jumeirah Beach to a busy intersection near the Dubai World Trade Center.
After a long walk around the area, I decided to try Sidra restaurant, a Lebanese place.
The choice turned out to be a total success. The food was simply amazing. After a few appetizers; hummus, mutabal (also known as baba ganoush) and cold salad, I had a full kebap plate, garnished with fries and more salad. I was surprised when the bill arrived since it was only AED 45 (roughly $13).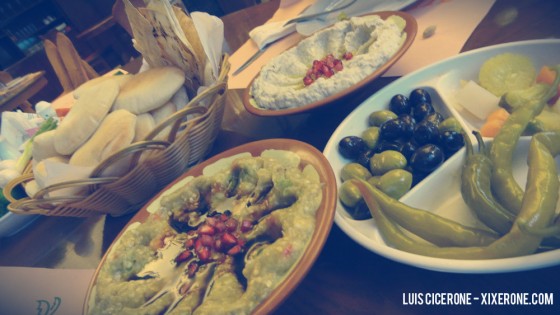 So basically, I learned that whether you're a hedonist sibarite or a foodie on a low-budget, you won't be dissapointed in Dubai.