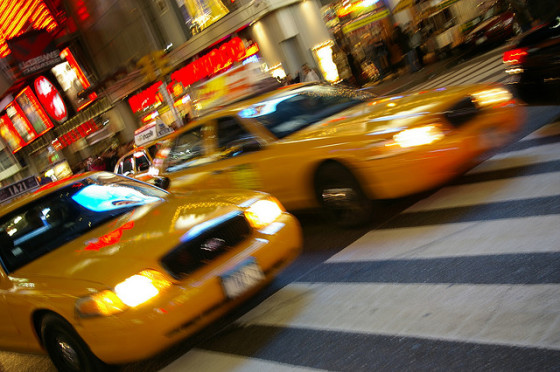 I got inspired to write this post when I was first preparing my trip to New York, right after I sorted out the flights and started digging into ESTA.
ESTA is, basically, a requirement that us Europeans have to travel to the US. Although it's not as expensive or hard to obtain as, say, a visa, it can be quite confusing once you start collecting information about it, so I decided to put together all the batches of information I had into one collective posts so you can have all the info and all you need to know about ESTA in order to travel seamlessly to the US of A.
So let's start from the beggining, shall we?
What is ESTA?
ESTA is basically an achronym, that stands for Electronic System for Travel Authorization. It is basically a previous authorisation that all passengers whose nationalities are included in the Visa Waiver Program (explained below) need before travelling to the United States.
The function of this pre-authorization is to allow the Department of Homeland Security (DHS) to check the details from international travelers to the US before they get to the country,
Who needs an ESTA?
All travelers wishing to enter the United States under the Visa Waiver Program need an ESTA.
The VWP allows travelers from Great Btitain and Ireland, along with most UE countries, and also Australia and New Zealand, who wish to visit the USA, to travel without the need for a visa, as long as the reason for the trip is leisure or business and the lenght of their stay is 90 days or less.
The program is valid for trips to the mainland, and also Alaska, Hawaii, Puerto Rico, Guam, the Virgin Islands and the Northern Mariana Islands.
Can I apply for an ESTA if I'm a foreigner living in a country included in the Visa Waiver Program?
You can in the following cases:
-If you are a foreigner whose country of nationality is included in the VWP and you hold a valid passport of said country i.e Italian living in the UK, with a valid Italian Passport.
-If you are a foreigner, and your country of nationality is NOT in the VWP, but you hold a passport of a VWP participant country i.e. Indian with a UK passport, living in the UK.
If you live in a VWP country, but you don't have a VWP passport, you cannot apply for ESTA and you will likely need a visa for the US.
Can I apply for ESTA if I have a VWP country's citizenship but I live abroad?
Yes, as long as you also have a passport from the VWP country i.e. Italian passport holder living in Venezuela.
Do I need an ESTA if I already have an American Visa?
No, ESTA is not necessary if you already have an US Visa.
Do I need an ESTA if I already have a Green Card?
No, a Green Card allows you to travel freely into and around the United States.
Do children need an ESTA?
Yes, all children and infants traveling need an ESTA, regardless of their age.
Do I need an ESTA if I travel through the US, but my destination is a third country?
Yes, even if you're only in the US for a layover, you need an ESTA regardless of final destination i.e. a trip from London to Jamaica via New York.
Just type in "in transit" and your final destination on the part where they ask you about your address in the USA.
Do I need an ESTA if I fly from a non-VWP participant country?
Yes, as long as you have a VWP participant country's passport. You'll need an ESTA regardless of your country of origin.
Do I need to request an ESTA for every trip I take to the United States?
No, ESTA is valid for 2 years from its first date of issue. So you can enter the US several times with the same ESTA.
Do I need a new ESTA if I get a new passport?
Yes, any change on your passport requires a new ESTA.
Why do I need an ESTA?
ESTA is a mandatory process done by the Departmrnt of Homeland Security to find out whether a person is elegible to travel to the United States before they arrive.
Does an approved ESTA request guarantee my admission into the USA?
No, it just means that you have cleared the pre-selection.
Getting an ESTA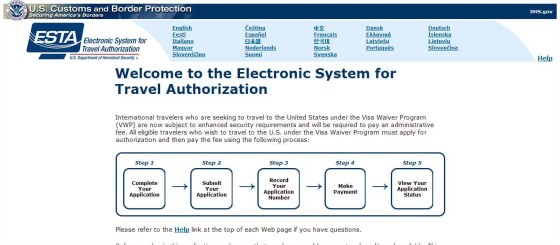 How do I apply for an ESTA?
To apply for an ESTA, visit esta.cbp.dhs.gov. It's quite straightforward, If you have any questions regarding the process, you can always go on their Help section.
When can I apply for ESTA?
It's best if you apply as soon as you start making plans of visiting the US. That way you make alternative plans if your request is rejected.
What do I need to apply?
You only need a debit/credit card to pay for the application and your personal details to fill out the form. Keep your itinerary and passport at hand so you can answer all questions.
How much is ESTA?
The application costs $14 (around €11). You can pay using MasterCard, Visa or American Express.
What if I haven't purchased my tickets yet?
The application for ESTA does not require you to provide exact details of your itinerary o ticket confirmation numbers. You can update your information as soon as you have it.
Do I have to get ESTA through an agency?
No. Your application won't go any faster and you don't have better chances by going through an agency or a third person.
How long does it take before I have an answer?
Most applications get an immediate answer.
There are 3 possible outcomes to the application; Approved, Pending Authorization or Not Authorized.
If your petition is Pending Authorization, you will probably need to wait for 72 hours and then check the website again.
What should I do if my petition is rejected?
Here's what you shouldn't do: fill it again with fake details. This way you will only get banned from traveling to the US.
In case you're denied an ESTA, the next step is to request a visa.
Go to your nearest US Consulate for more information on this.
Do I need to print out the ESTA approval to hand it out at the airport/Immigration?
It's not mandatory, but it is advisable.
Special circumstances
I want to drive into the US from Canada, Do I need an ESTA?
No, you don't need an ESTA but you'll need to fill in an I-94W form upon arrival to the border.
Do I need to update my ESTA details if I need to use it again?
It is advisable.
Do I need an ESTA to fly within the US?
No, ESTA is only necessary when you fly into the USA.
Photo Credit: Pikadilly