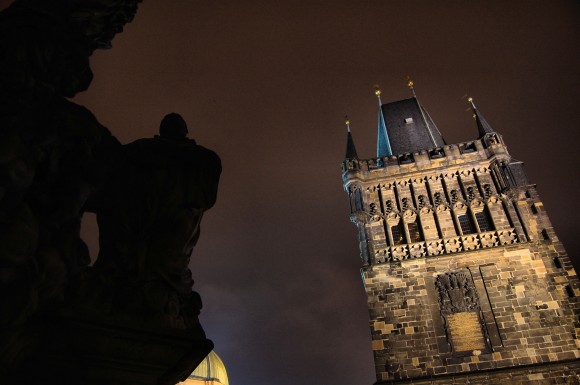 Goethe described Prague as "the most precious of the jewels in the crown of cities". I can assure you I don't intend to disagree with the German poet.
I fell in love Prague the first time I saw a picture of the Charles Bridge, with the dark statues covered by the fog of the Vltava and the Gothic steeples rising into the sky in the background.
I visited Prague in December. It wasn't snowing, but the cold was very cold. The wind and the fluvial humidity managed to squeeze between the fibers of my clothes.
In the early morning, the Christmas markets that the previous night were bustling with activity, languished and looked like the abandoned set of spaghetti western movie. In a couple of hours they would lazily wake up and start filling the air with the smell of warm wine and marzipan.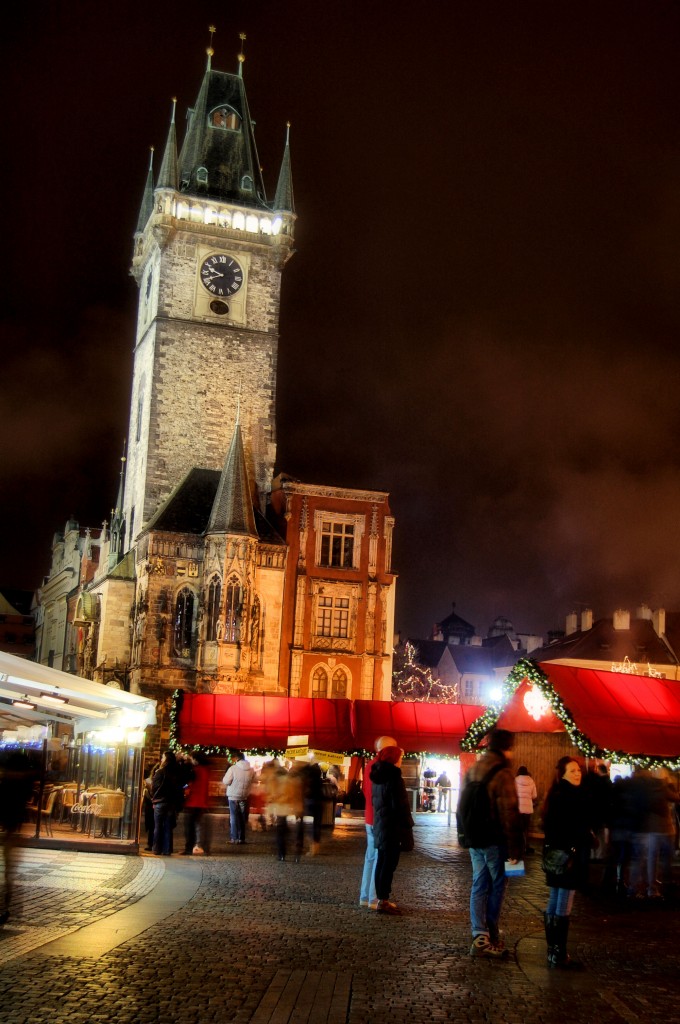 The hours flew by in the Golden City without me noticing.
As it's the rule in the winter, the night won the battle against the day and before I knew it, darkness covered it all. The plan was to wake up early and see Prague during the day, using sunlight as my refuge against the cold winds. I cursed under my breath and planned to go back to the hotel.
What I did not know is that Prague grows at night, and the festive Christmas city quickly becomes a mysterious set for a Kafkaesque fantasy.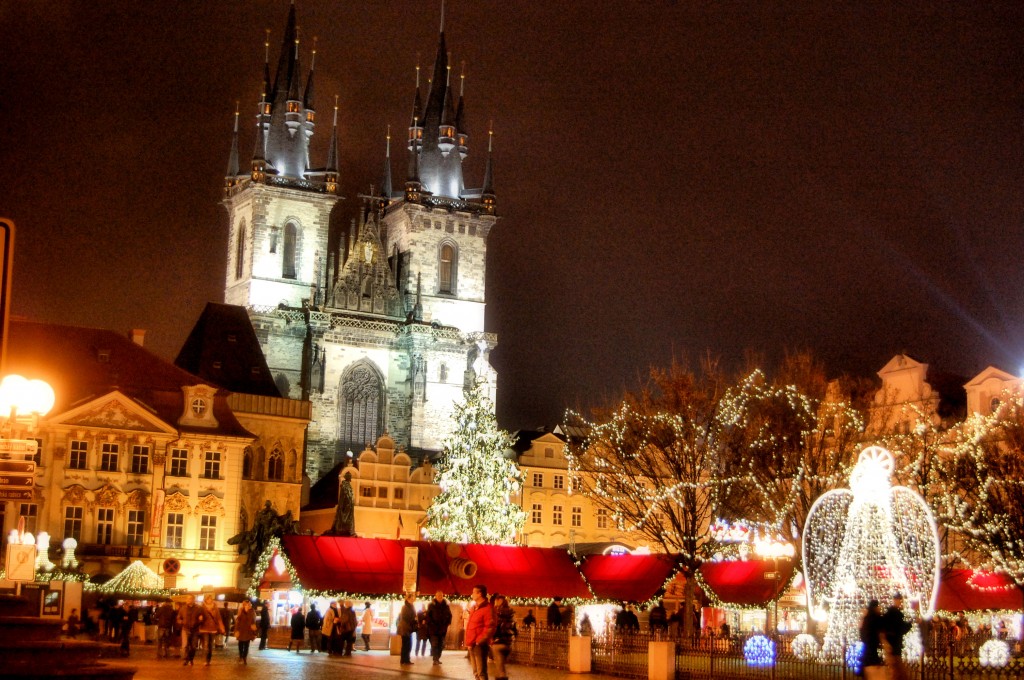 Prague seems to be a city that architecturally has all the ingredients I would need to fall in love with it: gothic cathedrals, baroque palaces, Art Nouveau and Deco, exceptional gardens and the occasional brutalist building, legacy of the gone by years of comunism.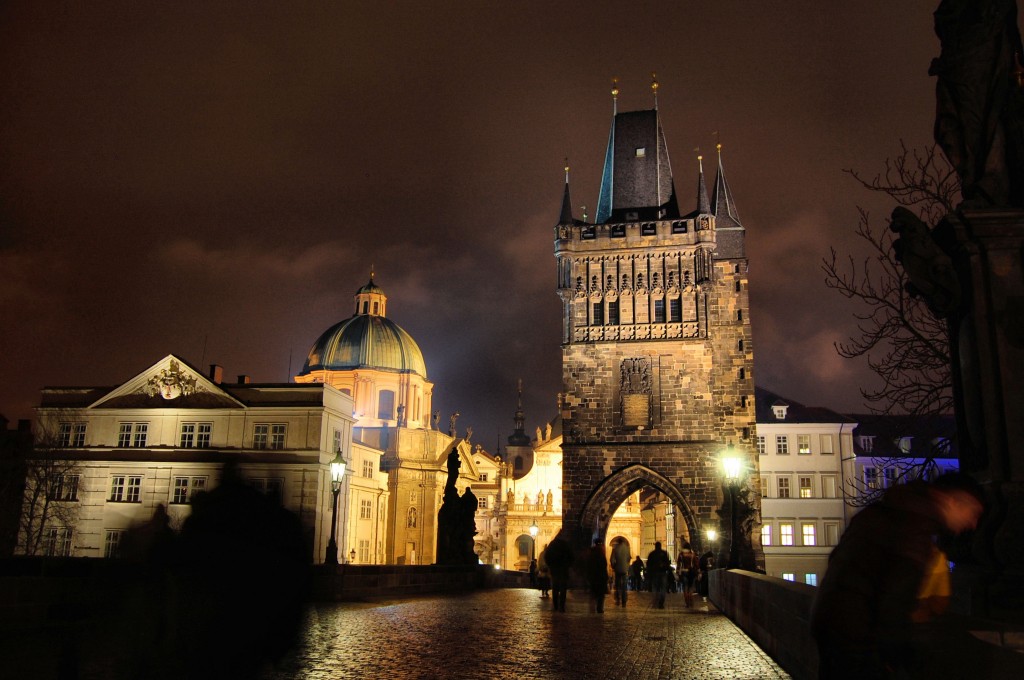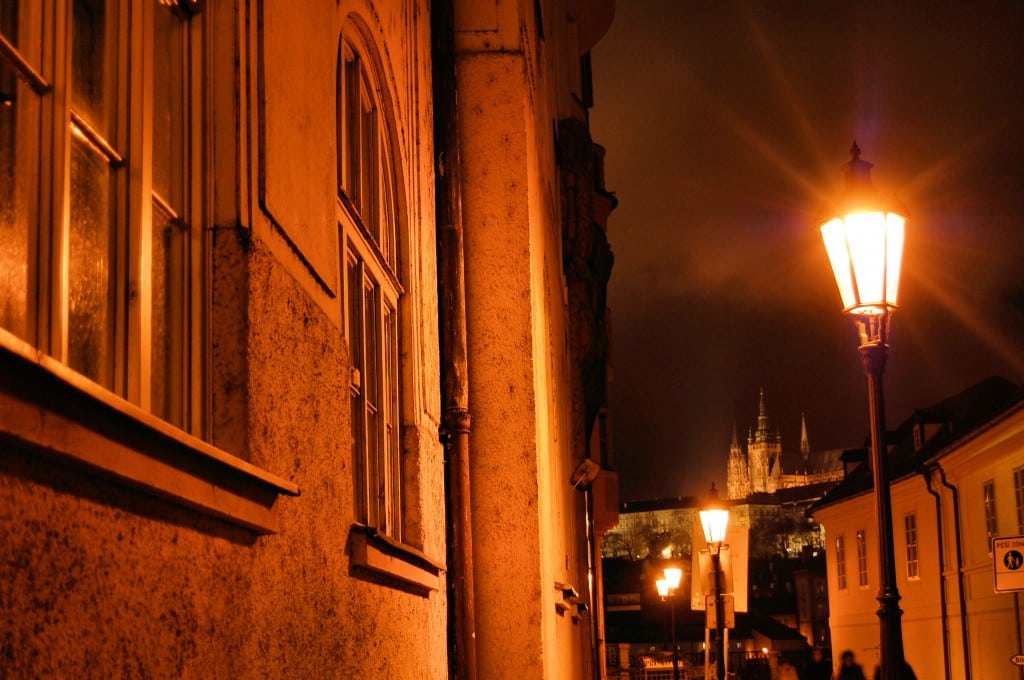 The Czech capital was home to Kafka. Walking through the gloomy, dark, medieval streets of the city center, I can clearly see the inspiration for the grotesque and supernatural darkness in his work.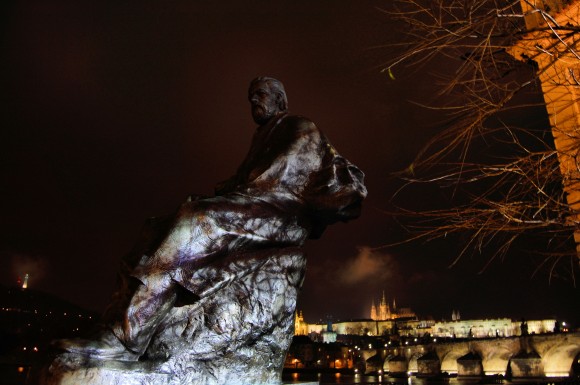 I usually like dark cities. Prague is that and more. Same as Edinburgh, Prague possesses that spell, that aura of mystery. It's amazing the speed at which a city can go from fairytale-pretty to horror film from the 20s.