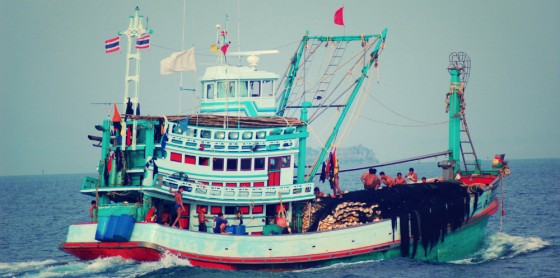 These last days at the office have been really interesting. With the holidays practically around the corner, everyone seems to be tying up the loose ends on their Christmas trips home. All conversations these days seem to revolve around the same thing:
– So what are you doing for the holidays? , Are you going to Italy again?
– Yes… but only to catch a plane that will take me to Thailand.
This year I won't get any family gatherings or delicious biscotti di Natale, let alone my beloved pasta dishes. The closest thing to tagliatelle I'll try during the holidays is probably going to be some greasy pad thai on the streets of Bangkok. And I am loving it.
It's not the first time that I travel during Christmas, but Thailand is certainly one of the most exotic places I can think of to spend X-mas.
Though Siam is not exactly a stranger to me. I had the opportunity to visit a few years ago in August, on a backpacking trip that took me through South East Asia, including Thailand, Malaysia and Singapore. However, the way the route was laid out meant that I only got to spend a few days in Thailand, mainly in Bangkok and Ko Tao, before I headed south to the Malaysian border. This is why I want to revisit the Land of Smiles and stick around for a little longer.
And I know that most of my readers are avid travelers who know these corners of the planet like the palms of their hand, I wanted to expose here my travel plans and see if someone could help me create the perfect trip to Thailand.
Travel to Thailand: The flights
The ticket prices were the main reason behind my decision to travel to Thailand. Originally, my plans only included a mid-distance trip to the Middle East.
However, after checking out Momondo for tickets to Beirut, Amman, Tel Aviv and Tehran, I thought I might as well check airfare to Bangkok, mainly out of curiosity. The flights to Thailand turned out to be only about € 150 more expensive than the ones to the Middle East if I flew from Milan.
In total, the flights Milan Malpensa – Bangkok were about € 494! A bargain if you consider that a flight to Thailand from Barcelona is typically around € 800.
My travel dates are from December 12th to January 1st.
Flights budget: € 550 (including flight BCN-MXP, already paid)
Travel to Thailand: The route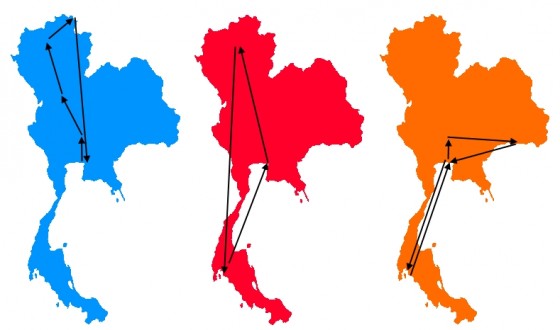 I actually don't have a route yet, I still need to decide between 3 options:
Bangkok + The North
I'd stay in Bangkok for a while before going up to Ayutthaya, Sukhothai, Chiang Mai and Chiang Rai. This is the most culture-oriented option and it does not include any Thailand beaches (which is fine as I don't really like the beach that much). It is also the cheapest route as I'd only depend on ground transportation, namely buses and trains.
Bangkok + Chiang Mai + Krabi
This would only include Bangkok, Chiang Mai and a flight south to Krabi. This a bit more touristy and it's a cool mix of urban, culture and nature travel with a bit of beach. It requires an extra flight ticket in order to make it to Krabi.
Bangkok + Ayutthaya + Phanom Rung + Krabi
Probably my favorite route because of both Ayutthaya and Phanong Rung temples. However, I'm afraid I won't be able to make it because of time issues. It also requires a flight ticket to get to Krabi.
Transportation budget: € 150 (Payable at destination)
Travel to Thailand: Hotels
Unlike my recent trips to New York or Japan, I won't have anything booked or payed beforehand. I have assigned a budget of € 20 per night for accommodation. I think I can find it cheaper than that, as I remember paying as little as € 5 last time I was there, but I prefer be covered just in case.
Accommodation budget: € 350 (Payable at destination). Overnight trains or buses are not taken into account for the budget calculations.
Travel to Thailand: Food and other expenses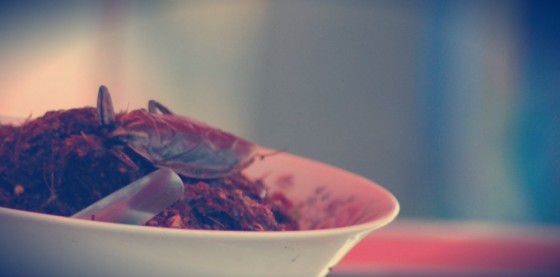 Food in Thailand is fairly cheap. I am hoping to have my fair share of street food and maybe some fried crickets as well. I expect to spend roughly € 6 per day on food and other minor expenses.
Food budget: € 120 (Payable at destination)
Budget for 3 weeks in Thailand
Estimated total budget: € 1170
Already paid: € 550
Poket money: € 620