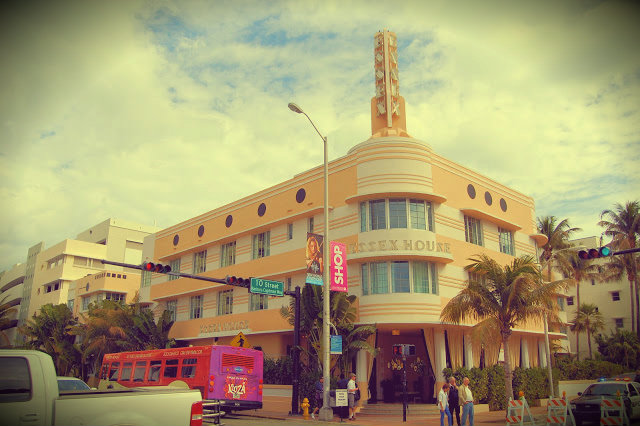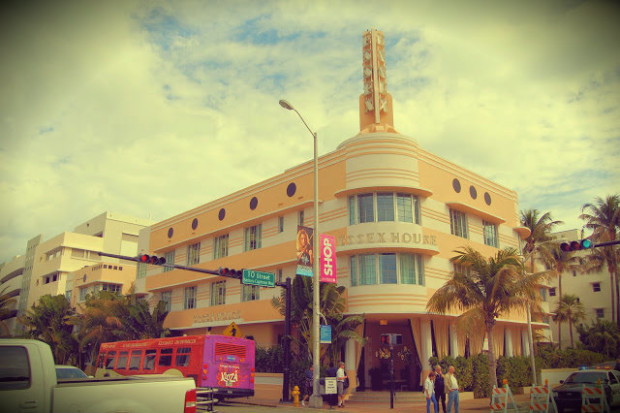 One of the most recurrent images I had when I thought about Miami was neon lights and art deco hotels along a palm-lined wide street.
The city of Miami Beach (yes, it is a separate city) was the undisputed capital of glamour, luxury and glitz from the 20s well into the late 60s. As such, many of the top-notch hotels and residences built along its main roads, namely Ocean Drive and Collins Avenue, display a mix of the most popular architectural style during this period, Art Decó.
Miami Beach's Art Deco District currently boasts the largest collection of art deco buildings in the world. It includes hundreds of hotels, apartment towers and other buildings erected between 1923 and 1967.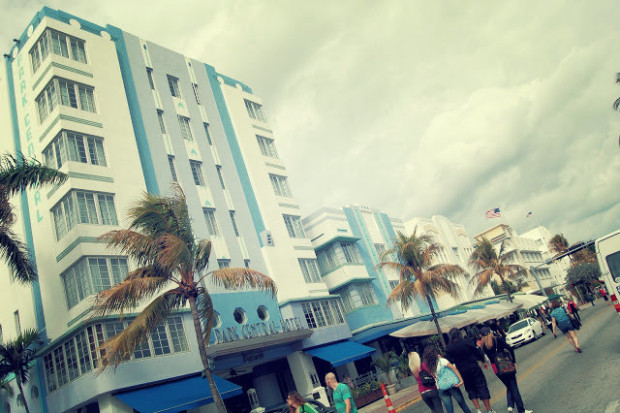 For a deco freak like myself, the Art Deco District in Miami was a bit of a mandatory stop in my journey. What I didn't know is that I was going to be in town for the highest celebration of deco architecture in Florida, Art Deco Weekend.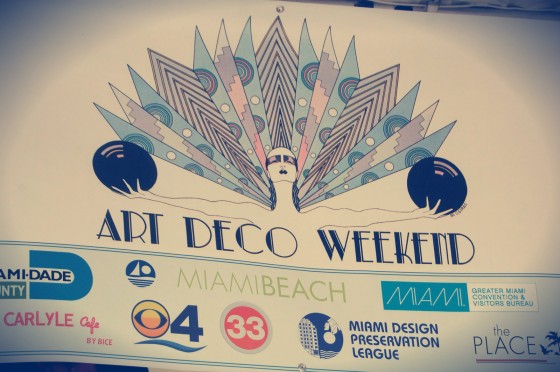 During this weekend's festivities, Ocean Drive is closed to traffic and becomes a big, pedestrian boulevard full of little stalls selling everything from art and crafts to amazing food. Everything binds together through a common theme: the love of all things deco.
In 1979, Miami's Art Deco District became the newest historical area to be included in the National Register of Historic Places (some of the buildings listed were under 30 years old at the time). Over time, more buildings, older and newer, were added to the list. Early 20th century Mediterranean Revival, Streamline Moderne from the 40s and 50s and lastly Miami Modern, a style that lasted well into the 60s.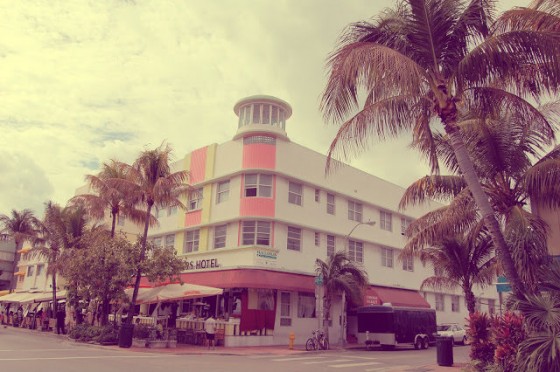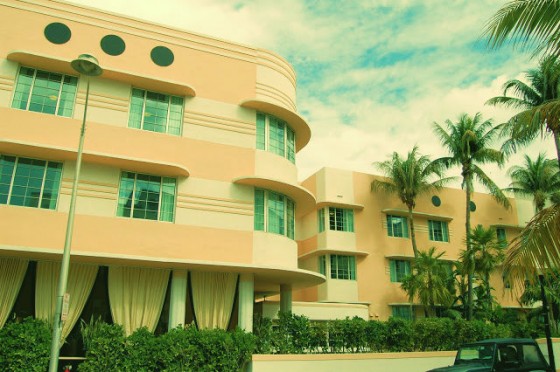 The Art Deco District Welcome Center is the best place to start organizing your visit. Here you can find information about the particular buildings and a great souvenir shop (or at least the least tacky in Miami). This is also the starting point for the many guided tours to the district.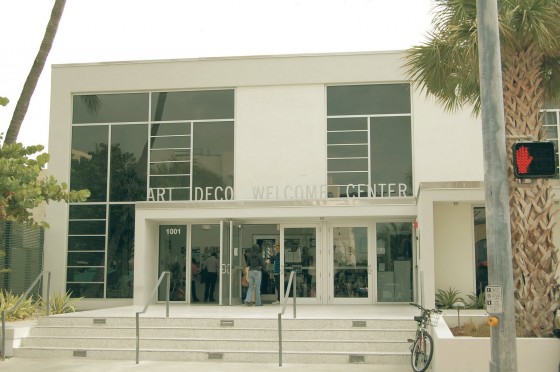 If you want to do the tour on your own, then the best way is to start on Ocean Drive and 11th Street and work your way down to 5th Street and then take Collins Avenue.