Where to stay in Dubrovnik: What You Need to Know
Dubrovnik, the "Pearl of the Adriatic", is located at the southern tip of Croatia, in the historical region of Dalmatia.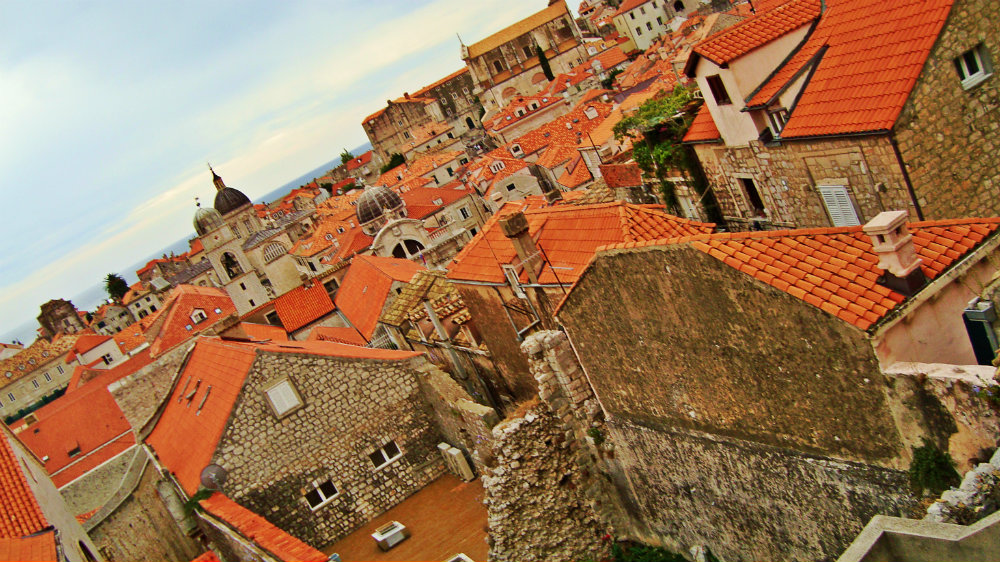 This beautiful city stands out for its medieval character and robust walls that tower up next to the impossible blue colour of the Adriatic Sea.

In recent years, the city was catapulted to fame thanks to its role as the main stage in the hit series Game of Thrones, where it serves as a backdrop to the scenes taking place in King's Landing, the capital of Westeros. Dubrovnik is a mandatory destination for all Game of Thrones fans.
Surrounded by spectacular islands and magnificent rocky beaches, Dubrovnik is a destination that offers culture, sun and sea at the same time.
With a very compact old town, getting around in Dubrovnik is not complicated on foot. For travel between the most peripheral neighbourhoods, Dubrovnik has an efficient bus system. The islands and towns such as Cavtat are easily accessible by ferry or speedboat.
Despite being a tourist destination of the first order, Dubrovnik is rather sparse in hotels, and available accommodations are usually quite expensive. However, the offer of tourist apartments has expanded considerably in recent years, offering quality accommodation at reasonable rates.
Accommodation Options in Dubrovnik
Hotels in Dubrovnik
The best hotels to stay in Dubrovnik
Hostels in Dubrovnik
Hostels and cheap stays in Dubrovnik
Apartments in Dubrovnik
Would you like independence? Book an apartment in Dubrovnik
Bed & Breakfast in Dubrovnik
Inns, B&Bs and guest houses in several areas around Dubrovnik
---
The Best Areas to Stay in Dubrovnik
1. Best Area: Old Town
Definitely the best area to stay in Dubrovnik.
Dubrovnik's Old Town is located within the famous city wall and stands out for its medieval character and beautiful cobblestone streets.
In addition to having countless places and attractions, Dubrovnik's old town is popular for being the main setting for TV show Game of Thrones, where it doubles as King's Landing, the capital of the Seven Kingdoms of Westeros.
On both sides of Stradum, the main street of this neighbourhood, there are many souvenir shops as well as ice cream parlours, coffee shops and exclusive restaurants, many of which have terraces where you can enjoy the beautiful atmosphere of the city.
At the end of Stradum, you can reach Luza Square, with its majestic Clock Tower and its bronze cats.
The harbour area houses exclusive eateries and seafood restaurants with magnificent views of the crystal blue water of the Adriatic.
Hotels in Dubrovnik's Old Town tend to be on the expensive side, although there are some options for all tastes and budgets.
Undoubtedly, the Old Town is the best place to stay in Dubrovnik, offering a privileged position to go shopping, enjoy dinner on a terrace, a sunset or taste the exquisite Dalmatian cuisine.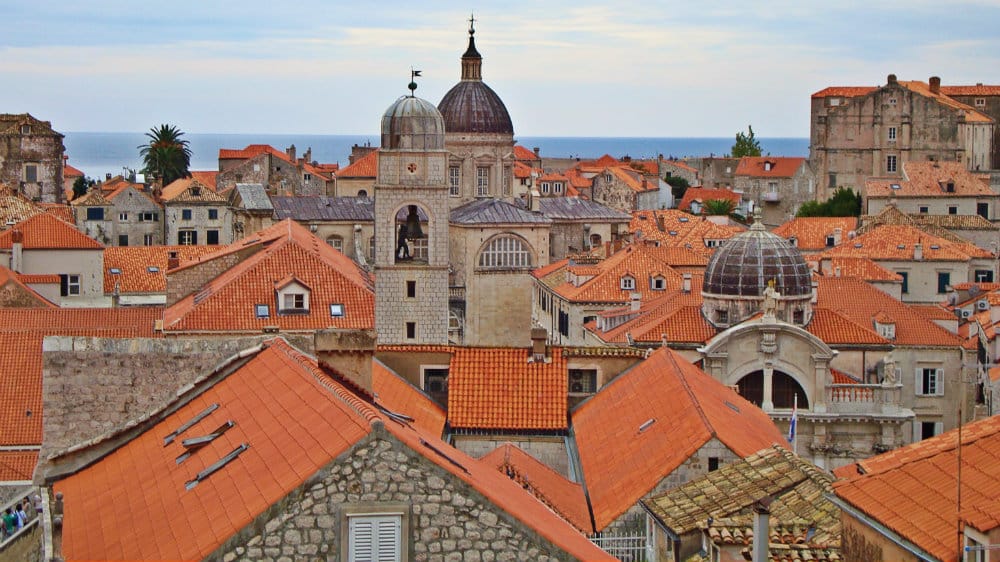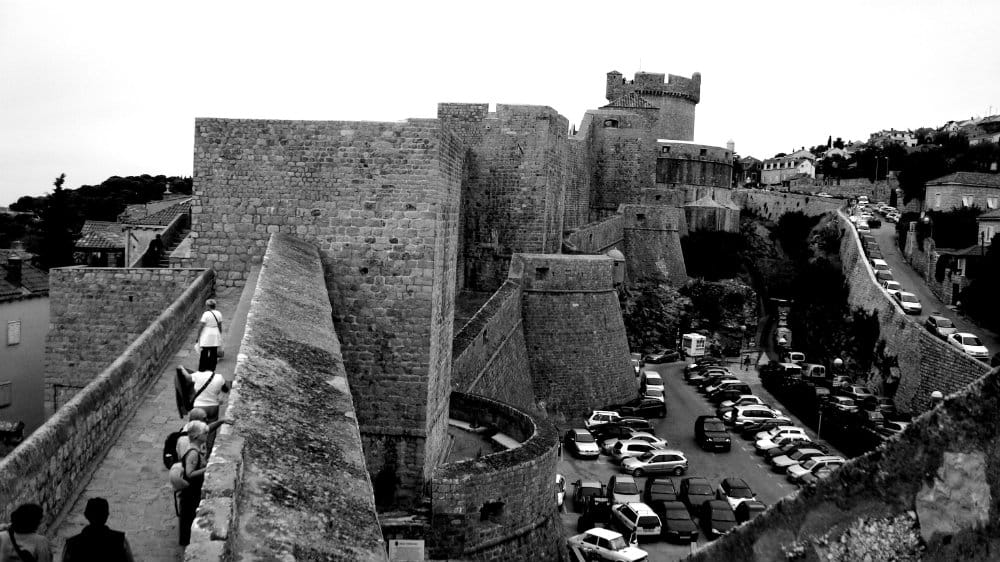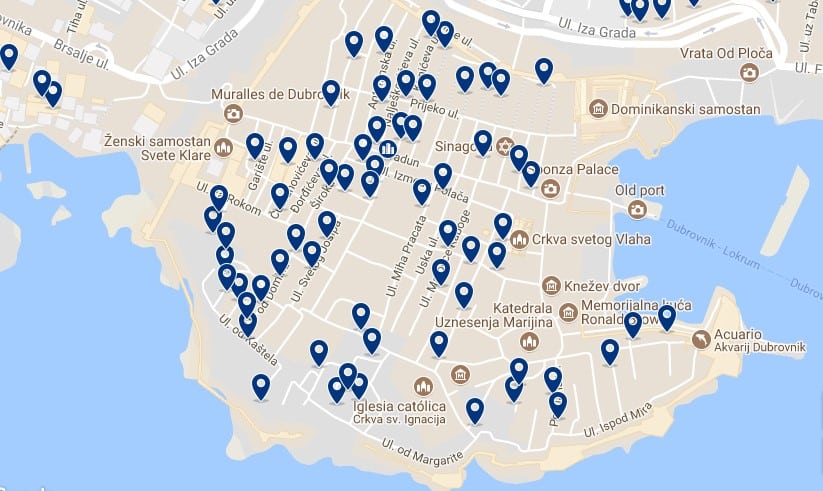 What makes this the best area to stay in Dubrovnik
Dubrovnik city centre
Best area for tourists
Close to all attractions
Very well connected
Dubrovnik walls
Game of Thrones settings
Nightlife
Hand-picked hotels in this area
---
2. Ploce
Ploce is one of the best areas to stay in Dubrovnik, it is a coastal neighbourhood located very close to the old town of Dubrovnik.
In Ploce, most hotels by the sea have a private beach and are located near the public beach of Banje.
Hotels in this area usually have private shuttles to the city centre, but there are also public buses that make the trip for a fraction of the cost.
Ploce is a perfect place to enjoy a panoramic view of the city.
The beautiful neighbourhood of Ploce hosts a wide range of establishments with a fairly privileged location compared to other neighbourhoods in the city.
In Ploce there are also many attractions, such as the Croatian Museum of Modern Art and the Revelin Fortress, from which a funicular service used to take off, leading to Mount Sergio, where the Imperial Fortress is located. The Imperial Fortress was created by Napoleon in 1808 and offers an incredible view of the city.
Hand-picked hotels in this area
---
3. Lapad
Lapad is located west of the historic centre of Dubrovnik.
Lapad stands out for the beauty of its Gothic buildings and because it has a wide range of hotels and an exceptional location on the coast, at the foot of Mount Petka.
In this neighbourhood, you can also find some of the best coastal beaches of Dubrovnik, where you can see unparalleled landscapes, and the most emblematic buildings, such as the Church of the Virgin of Mercy, the Archaeological Museum and the Museum of Modern History of Croatia.
Right in this neighbourhood, you can find the vast majority of hotels in Dubrovnik, and some of the lowest rates, this area is a great option for accommodation in Dubrovnik, especially for those who visit it for the first time.
Hand-picked hotels in this area
---
4. Babin Kuk
Babin Kuk is located in the northern part of the Dubrovnik peninsula, well into the Adriatic Sea.
In this area, you can enjoy the beach during your holidays in Dubrovnik.
In addition, the old town is fairly close to the Old Town (2.5 miles).
The number one attraction in Babin Kuk neighbourhood is the sea, with its bright blue colour, punctuated by turquoise tones.
Babin Kuk is one of the greenest areas of Dubrovnik, with trails and paths going through hilly pine-tree planted areas.
Babin Kuk is home to Copacabana Beach, the largest public beach in the city.
In short, Babik Kuk is one of the best areas to stay in Dubrovnik if you are looking to be close to the beach and a quiet and relaxed neighbourhood.
Hand-picked hotels in this area
---
5. Cavtat
Technically, Cavtat is not a district of Dubrovnik, but a coastal town located about 20 kilometres from the city centre.
The reason why we included Cavtat on this list is due to its charm and ease of transport with Dubrovnik since the Old Town can be reached easily via frequent water taxi.
Cavtat, founded by the Greeks and colonized by the Romans, is a small city full of history, and although it is a tourist village, it is quiet and peaceful.
Cavtat is full of small coves, beaches, and hotels, many of them 4 or 5 stars.
This locality is also very close to Dubrovnik International Airport, so it is also a convenient location if you plan to travel by plane.
Hand-picked hotels in this area
---
Read this post in other languages
|EN| Dónde alojarse en Dubrovnik
|IT| Dove alloggiare a Dubrovnik