Where to Stay in Ávila – What You Need to Know
Ávila is the capital of the homonymous province located in the central-north area of Spain, a little over 100 kilometres from Madrid. This city is part of the autonomous community of Castilla y León and is known for being the highest provincial capital of Spain, at 1131 meters above sea level.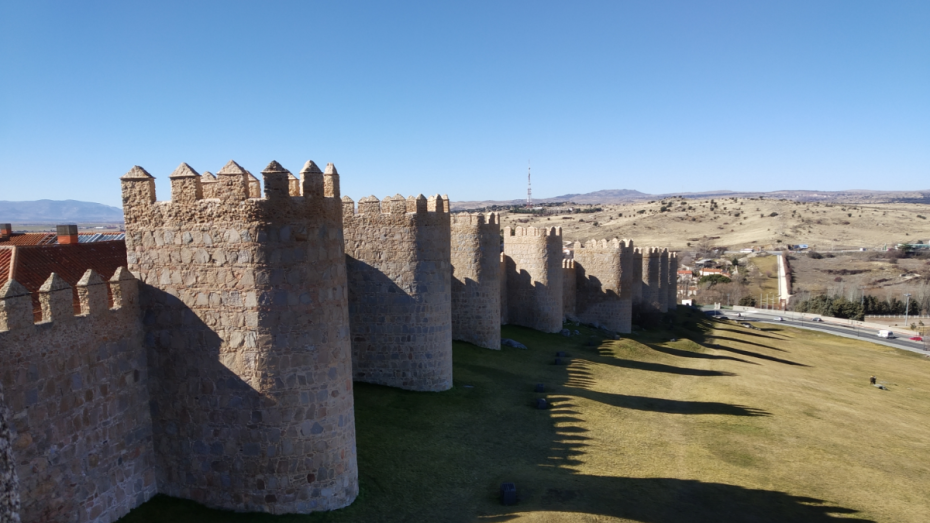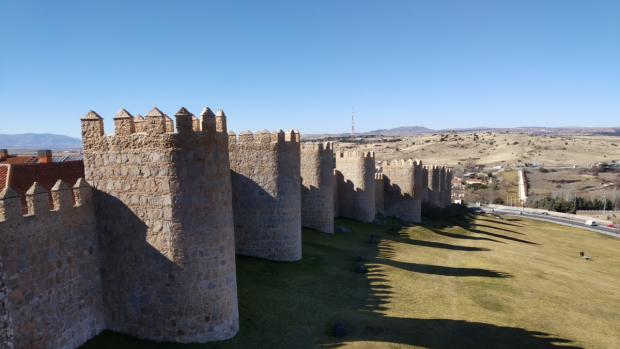 This small town of just 60 thousand inhabitants was declared a World Heritage Site in 1985, thanks, in large part, to Avila's Medieval walls, an architectural landmark.
Other attractions in the city are Ávila's Cathedral, considered the first Gothic-style church in Spain, the Cuatro Postes, from where you get incredible views and the Plaza del Mercado Chico.
Arriving in Ávila is possible through the Ávila Railway Station, with connections to other Iberian cities such as Madrid, Salamanca, and León.
When choosing the best time to visit Ávila, it must be taken into account that it is one of the coldest provincial capitals of Spain, so it is recommended to avoid the autumn winds and winter's snowfall.
However, the cost of accommodation is usually higher in summer, particularly during the Medieval Market, which is held in September.
Ávila has buses that connect its different areas, as well as tourist trams. However, much of the charm of visiting this beautiful city is walking through its stone streets that are also very friendly for pedestrians.
When it comes to the best things to do in Ávila, although many see it as a small stopover in Spain, the truth is that Ávila deserves to be explored in depth and is perfect for a weekend getaway. Among the best areas to stay in Ávila, its Old Town stand out, since it retains most of its attractions, many related to Catholicsm (See accommodation in Ávila's Old Town).
Accommodation Options in Ávila
Hotels in Ávila
The best hotels to stay in Ávila
Hostels in Ávila
Hostels and cheap stays in Ávila
Apartments in Ávila
Would you like independence? Book an apartment in Ávila
Bed & Breakfast in Ávila
Inns, B&Bs and guest houses in several areas around Ávila
The Best Areas to Stay in Ávila, Spain
1. Recommended Area: Walled City (Old Town)
The Walled City is, as its name implies, is surrounded by the Medieval Wall of Ávila and comprises most of the city's tourist attractions, making it, without a doubt, the best area to stay in Ávila.
This is the city's Medieval Historic Centre, declared a World Heritage Site by UNESCO in 1985 for housing buildings as important as Ávila's Cathedral, with its striking architecture that blends Romanesque and Gothic.
On the other hand, the Walled City is not just history, but it is also a good place to stay in Ávila to enjoy the best food in the city, especially typical Spanish cuisine.
This area also has souvenir shops and clothing stores, making it a good accommodation option for shopping lovers.
Unlike larger Spanish cities, the Walled City of Ávila is mostly quiet, despite its central location and a great variety of attractions and shops. However, weekends are usually lively because of its small group of clubs and bars.
Hand-picked hotels in this area
---
2. Los Cuatro Postes viewpoint & Lienzo Norte Congress Centre
The area comprising the Cuatros Postes viewpoint and the Lienzo Norte Exhibition and Congress Centre is located northwest of Ávila, offering panoramic views of the Medieval Wall and other attractions of the city.
The Lienzo Norte Exhibition and Congress Centre, in particular, was awarded the 2011 International Architecture Award and, in it, all types of entertainment and business events are held regularly, making it one of the best areas to stay in Avila for business travellers.
In the same way, it is said that it was in the Cuatro Postes, a monument with four columns, where Santa Teresa de Jesús and her brother Rodrígo were captured while fleeing to the south of Spain.
Although this area does not have a central location, it is a short walk to the Old Town and it has some bus stops.
Hand-picked hotels in this area
Our Top Pick

Hotel Sercotel Cuatro Postes is located next to the Monument of the Cuatro Postes and offers panoramic views of the old walls of Ávila. This modern-style hotel has elegant rooms with air conditioning, minibar and TV.
3. Close to Ávila's Train Station
Staying near the railway station of Ávila is an excellent option for travellers who are making a train route through Castilla y León, as it connects with Madrid, Salamanca, León and Valladolid.
While it is true that this area has no spectacular attractions, it is a 20-minute walk from the Historic Centre of Avila and has bus stops that make it easy to move to other parts of the city.
On the other hand, the hotels around the Ávila train station are usually cheaper than in the more central neighbourhoods, so it's a good place to stay in Ávila if you do not have a big budget.
Hand-picked hotels in this area
Our Top Pick

Hotel San Antonio is located 50 meters from Ávila Train Station. It offers modern rooms with a flat-screen TV and a restaurant serving traditional Spanish food.
---
Read this post in other languages