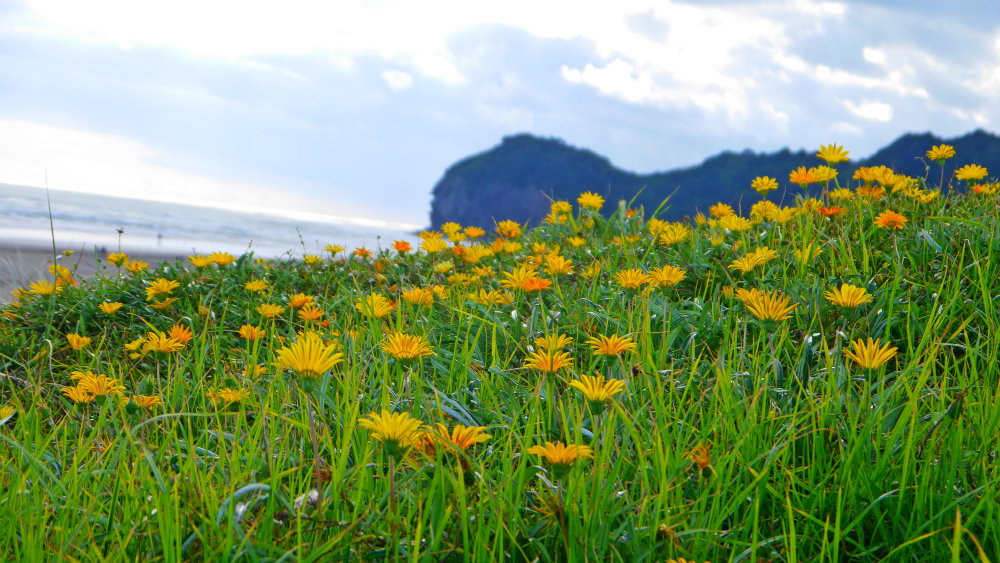 Remote, varied, spectacular … New Zealand is a destination that should be on the list of all travelers.
It's a distant destination for many; but at the same time, it sends a sensation of familiarity.
This is a list with the best tips for traveling to New Zealand, with the main topics of interest and useful information to make your trip to New Zealand a memorable experience.
The tips for traveling to New Zealand that we will see in this article are based on my own experience in the country, questions that users have been asking me and a lot of information that will be useful from the moment your flight arrive.
The best time to travel to New Zealand
Climate
Although the climate in the country is very varied due to the diversity of the landscape and the mixture of mountains and valleys that spatter the country (to the point that localities only a hundred kilometers apart have temperature variations of up to 10 ºC) and vegetation, New Zealand is considered a country with temperate maritime climate, which remains reasonably enjoyable throughout the year, especially on the North Island. Its Latitude allows it to enjoy the four seasons, blessing the country with great beauty and dynamism.
Precipitation remains moderate throughout the year (including snowfalls in winter).
Auckland, the biggest city of the country enjoys temperate temperatures all year round, with an average of 23 ºC during the months of summer and 15 º C on winter.
When to travel to New Zealand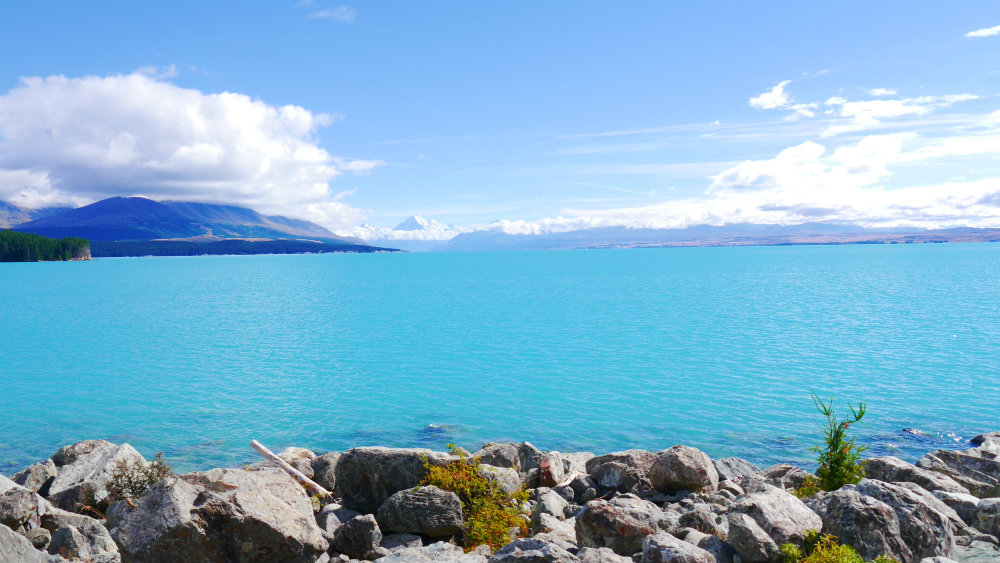 Due to its great natural beauty, friendly climate and high tourist development, the best time to visit New Zealand will always depend on the activities you want to do, the landscapes you want to enjoy and the events you wish to attend.
Between March and May, autumn changes the islands color, filling the landscapes with warm and pleasant colors, is certainly one of the best moments for hiking lovers, adventure sports and contemplation.
Winter, which runs from June to August, is the perfect time for enthusiasts of the snow activities and snow sports. Most peaks in the country get dressed with white hats and the ski and snowboard trails open their doors.
From September to November, spring literally blooms in New Zealand, the daylight is pleasant and the fruit trees and flowers sweeten the landscape. There is certainly an atmosphere of happiness in the islands during this time of the year.
In December, January and February, while many countries are dealing with cold months, New Zealand's geographical position allows tourists and locals to enjoy the warm sunshine and summer activities; it's the time of festivals and beach activities par excellence.
Along with the activities of each season of the year, New Zealand offers unique activities throughout the year.
Between the months of August and September, the breeding season for New Zealand lambs (one of the largest economic activities of the islands) takes place, which fills the island with young lambs that brighten the eye and have become a properly tourist attraction.
The Southern Lights; Southern auroras that decorate the skies of the southern New Zealand, have activity all year round, but between March and October are more easily visible.
Although the visibility in the waters around the islands is excellent throughout the year, between September and January the marine life is even more active, making this the perfect time window for those who want to practice diving at any level.
Penguins in the north are visible throughout the year, and have their mating season from August to February, but; without a doubt, they give the best show in the month of December.
High and low season in New Zealand
Although it has affluence of tourists throughout the year, most of them go to escape the cold of the northern hemisphere and arrive in New Zealand for the time of the great festivals and events in the summer months (December-February).
You'll get the biggest savings traveling between May and June (late autumn and early winter), since before the second or third snowfall the ski and snowboard tracks usually not open and the snow sport enthusiasts haven't arrive yet.
One of the best tips for traveling to New Zealand is to plan a visit in early November, as you will enjoy good weather, acceptable prices, temperate waters and the spring on the islands.
Economy and living costs
Money
New Zealand uses the New Zealand Dollar, commonly called Kiwi or Kiwi Dollar. It can be abbreviated as NZD, NZ$ or simply $.
Like all dollarized systems, it is governed under a decimal system, where 1 NZD is 100 cents.
The exchange rate at the time of writing this article (it varies little since it is a stable currency) is USD 1 = NZD 1.55.
New Zealand handles both notes and coins of the following denominations:
Coins: 10, 20 and 50 cents along with 1NZ$ and 2NZ$
Notes: 5NZ$, 10NZ$, 20NZ$, 50NZ$ and 100NZ$
Cash or cards?
One of the advantages of New Zealand is its infrastructure and useful services for travelers.
There are ATMs almost anywhere, allowing you to carry little cash.
The rates are consistent across the territory and many of the services publish their rates on internet, making it easier for travelers to create short and long term budgets and to take provisions about the money they need to carry.
Both major debit and credit cards such as Visa, American Express and Master Card as the less common ones are accepted almost everywhere, including hotels, tourist services and shops of all sizes.
It is highly recommended to have a secondary card in a safe place to use in case of loss of the main/s one.
Costs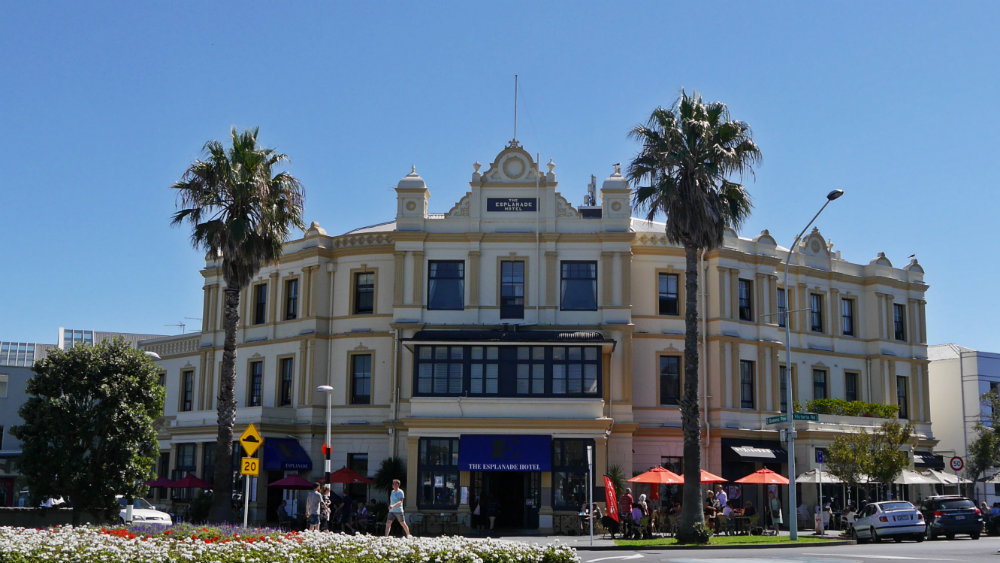 Given its isolation and its very high socioeconomic status, the costs in New Zealand; for almost everything, are higher than those found in Europe or the United States.
In high season, a single hotel room can run between NZ$60 and NZ$100 per night. A shared room in a hostel, called here "Backpackers", can vary between NZ$20 – 50. While camping sites usually charge at least NZ$10 per night. The rooms in 3 star hotels can be charged for about NZ$120 at least.
These are averages, prices in large or tourist cities like Auckland, Wellington or Queenstown, are usually much higher.
In low season you can expect to pay 30% less than the prices mentioned above.
If we want to cut costs, it is always good to have a fixed budget, buying food in supermarkets (really very stocked with fresh national products) and finding out the prices of our itineraries and routes online.
The rental of vehicles will always depend on the brand and the company of your choice, but they have an average of NZ$40 per day for normal vehicles and NZ$80 per day for caravans or campervans.
The price of food varies depending on the local, type of food and location. But to give you an idea, a breakfast per person in a hotel can be between NZ$15 and NZ$40, while in a cafeteria it varies between NZ$10 and NZ$25. Hot or cold drinks and snacks do not exceed NZ$5 and combos in fast food franchises usually do not cost more than NZ$10.
Restaurants, hotels, bars and others do not usually charge percentages for the service and the tip is not an obligation, it will always be at the client's discretion.
Two important data to add before moving on to the next topic:
New Zealand handles a tax on goods and services (GST or our VAT) of 15%, this tax is already included in the marked prices so you should not add it.
Due to the withdrawal of the 1, 2 and 5 cents of New Zealand dollars, the rounding of marked prices is handled throughout the country at the billing moment. Figures ending in tens of cents with amounts less or equal to 4 will be rounded down, while those that are greater or equal to 6 will be rounded up (leaving those ending at 5 at the trader's discretion). Quick examples of rounded amounts:
NZ$1.23 = NZ$1.20
NZ$23.48 = NZ$23.50
NZ$7.85 = NZ$7,80 or NZ$7.90
More information of theNew Zealand dollar.
Tours, activities and things to do
Health
Before you go
One of the best tips for traveling to New Zealand and any other destination will always be to perform a comprehensive medical checkup before leaving, to discard or control any medical condition that may reduce the quality of your experience.
Being a country with its four well-defined seasons, we advise that if you suffer from hay fever (allergic rhinitis) avoid visiting it in the spring months (September-October-November) as the pollen in the environment increases considerably.
Assembling a travel kit with the basics will always prove useful, as well as being a good place to store your backup card.
Vaccines
Although no specific vaccine is required to visit New Zealand, it is always useful to have a round of common preventive vaccines such as the MMR, chickenpox, diphtheria, tetanus, hepatitis a and b, etc.
Travel Insurance
Depending on the country from which you intend to visit New Zealand, travel insurance may be a mandatory requirement or only an advisable thing (I will always advise you to get one, as our health is the most important). The country's public health centers offer a high quality service and are free for residents. For travelers, wounds and accidents that may occur during the trip (for example, a huge fall while skiing) are covered by the government for free. Any other necessary specialized medical care, is run by the visitor and his health insurance.
Is New Zealand a safe country?
With low rates of impunity and a very high level of security, crime on the island is rare. Having said that, always use your biggest sense, the common sense, be cautious about the amount and timing when withdrawing money from the ATM and do not lose sight of your cards or belongings in crowded places.
Visas
Citizens of Australia, the UK, United States, Canada and most of the European Union do not a visa for visits of up to three months.
If you need a visa, it is important that you take the steps before you leave.
Visa requirements by country in the official website ofNew Zealand Inmigration.
Transport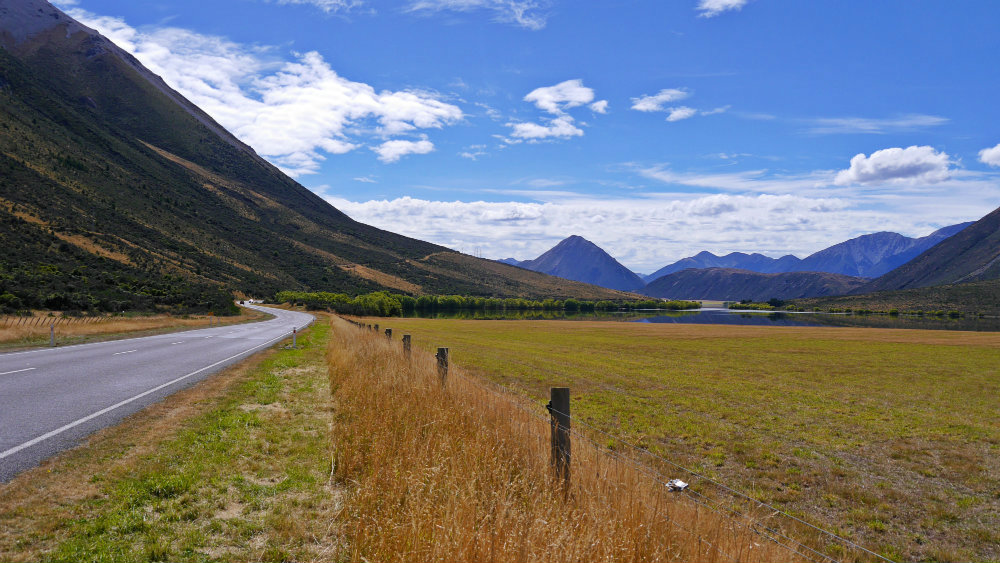 Although it is possible to visit the islands without having a vehicle, it must be taken into account that this is the best way to enjoy the country and access all its tourist attractions.
There are no trains in New Zealand, except for the tourist lines (and therefore with astronomical prices). Inter-city transport is carried out by long-distance buses.
Some cities have surface train systems and trams.
The islands also have different on-time ferry systems, if you want to travel by sea and enjoy the panoramic view
It is also worth to highlight that due to the low crime rate and its tourist culture, New Zealand a friendly and safe country where hitchhiking is legal.