Considering the current state of air travel, where shrinking seat space and extra charges for basic amenities are the norm, it's hard to imagine that airlines were once symbols of luxury and prestige.
---
A flagship carrier, also known as a national airline, is the country's most important airline. While there isn't a universal definition of what makes an airline a flagship carrier, their loosely defining core features include being a national symbol and providing international connectivity. Additionally, many flagship carriers have connections to their country's government, often receiving financial support or being fully state-owned. Most are full-service airlines aiming for high-quality service and hospitality.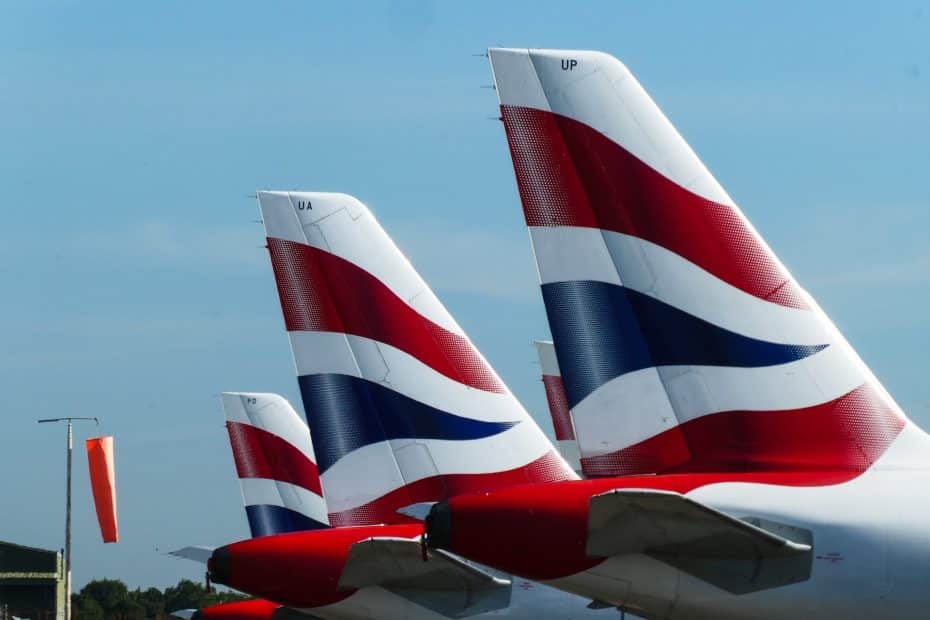 Since an unambiguous definition of flagship carrier is up in the air (pun intended), national airlines (and the countries they belong to) come in every combination possible; here are some examples:
While most countries have a single airline fitting the bill of a national carrier, many, like the UAE, have more than one (Etihad and Emirates).
Many countries don't have an official flagship carrier. This is common with smaller nations and, notably, the USA.
Some countries "borrow" other nation's flagship airlines. For example, ITA Airways (formerly Alitalia) is the Vatican's national carrier.
Some airlines can be considered flagship carriers for multiple countries. LATAM Airlines, for example, is the national airline in several Latin American nations, including Chile, Peru, and Brazil.
Sometimes, national airlines are not the most popular in the country. Such is the case in Ireland, where Aer Lingus is much smaller than its low-cost competitor, Ryanair.
In other cases, like Colombia's, the state-owned airline (Satena) is not the most famous or internationally prestigious (Avianca).
There's a special category within flagship carriers reserved for countries under monarchies. They're called "Royal Airlines." You can tell them apart by the crown icon they usually sport next to their logo. Examples include Spain's Iberia, Royal Dutch Airlines (KLM), and Royal Jordanian.
---
Brief History of Flagship Carriers
Early 20th Century: Aviation's Beginnings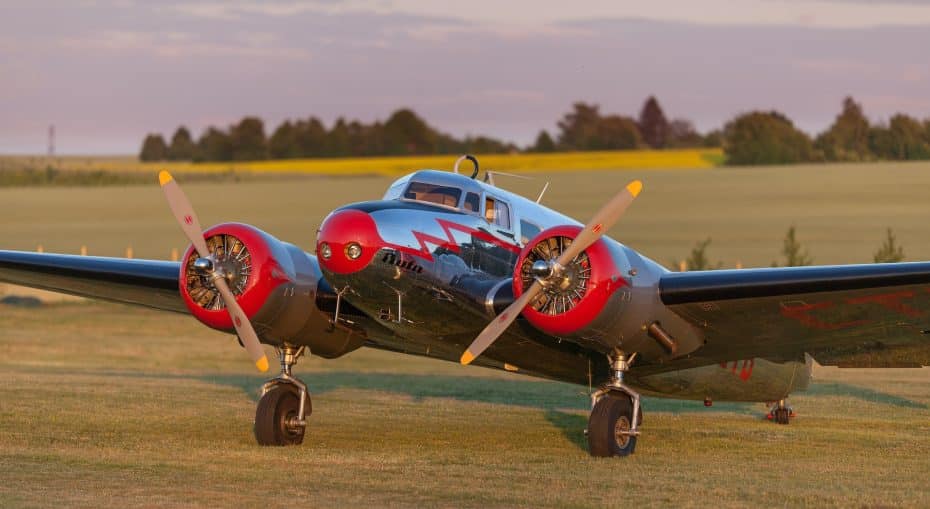 In 1919, the Dutch established the world's first state-owned airline, known as Koninklijke Luchtvaart Maatschappij (KLM). KLM commenced operations on May 17, 1920, with a flight between London and Amsterdam. Albert Plesman was the founder and first director of the airline. Since its inception, KLM has been consistently active in the aviation market, making it the oldest operating airline in the world.
Shortly afterward, on November 16, 1919, Queensland and Northern Territory Aerial Services (QANTAS) was established in Australia. The company flew its first scheduled mail and passenger flight on November 2, 1922, traveling from Charleville to Cloncurry using an Avro Model 504K aircraft.
Avianca, the national airline of Colombia, was established in 1919 under the name Sociedad Colombo-Alemana de Transporte Aéreo (SCADTA). It is the world's second-oldest airline still in operation today. Avianca played an essential role in connecting South America with North America and Europe. In 1946, it became the first Latin American airline to operate flights to the United States.
Pan Am, founded in 1927 by Juan Trippe, was an American airline that played a crucial role in the development of international air travel. It was the first airline to make a transatlantic flight, which took place on June 28, 1939. The pioneering airline introduced several innovations throughout its history, such as the use of jet aircraft for commercial flights and computerized reservation systems.
---
Mid-20th Century: Jetliners and Democratization of Tourism
In the mid-20th century, the introduction of jet aircraft revolutionized air travel and significantly contributed to the growth of flagship carrier airlines. This led to a surge in tourism as these airlines democratized travel by making it more accessible and affordable.
The de Havilland DH 106 Comet, which entered service in 1952, was the first commercial jetliner. British Overseas Airways Corporation (BOAC), a predecessor of British Airways, was among the first airlines to operate this jet. The Comet significantly reduced travel time, flying from London to Johannesburg in just over 23 hours, compared to the previous 54 hours on propeller-driven aircraft.
In the 1940s, Iberia expanded its network to destinations across Europe and Latin America, such as Buenos Aires and Havana. In the United States, Boeing launched its first commercial jet airliner, the Boeing 707, in 1958. Pan American World Airways (Pan Am) inaugurated its transatlantic 707 service between New York and Paris the same year, substantially reducing air travel time across the Atlantic Ocean.
Another significant milestone occurred in 1970 when Boeing introduced its iconic 747 jumbo jet. With its ability to carry large numbers of passengers over long distances, carriers such as Pan Am and TWA were able to offer much lower fares.
This technological breakthrough and increased affordability sparked a tourist boom worldwide throughout the mid to late 20th century. Consequently, flagship carrier airlines expanded their networks significantly during this period. Air France established new routes with its Caravelle jetliner in the early 1960s, including services to West Africa, the Middle East, India, and other destinations. Japan Airlines (JAL) also expanded by introducing its first international flight using a Douglas DC-8 in 1960.
However, the deregulation and privatization of the airline industry in the late 20th century led to a shift in how airlines operated. Many airlines were privatized, and the focus shifted to profitability and cost-cutting measures. This shift had a considerable impact on flagship carrier airlines.
---
1970's and 80s: Deregulation and Privatization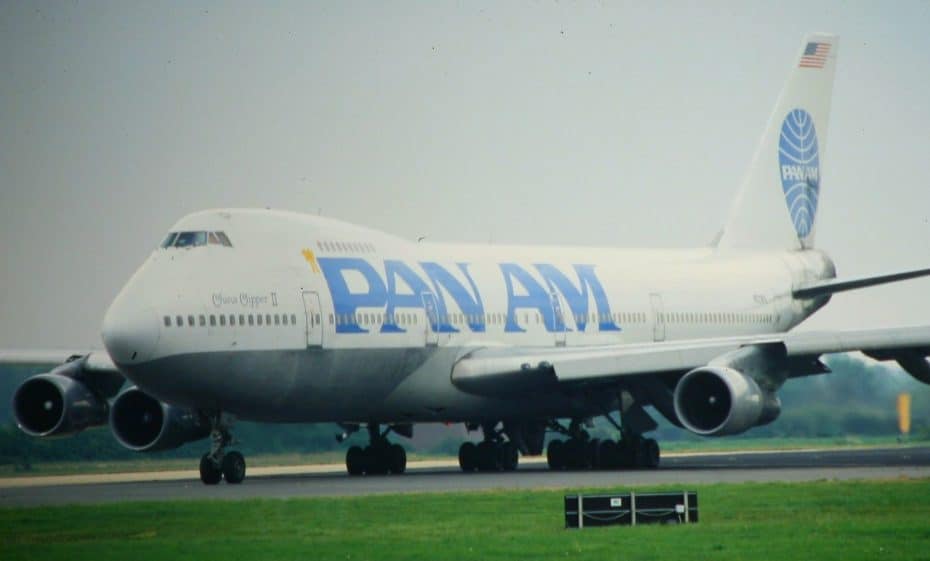 One key event in this process was the passing of the Airline Deregulation Act in the United States in 1978, which removed government control over airfares, routes, and market entry for new airlines. This Act resulted in increased competition, lower fares, and a boom in air travel.
In 1984, British Airways, the national carrier of the United Kingdom, was privatized under Prime Minister Margaret Thatcher's government. This move was aimed to allow the airline to compete more effectively with other European carriers and expand its market presence.
Also notable is the European Union's push for airline liberalization during the 1990s. This movement led to three "packages" of liberalizing measures between 1987 and 1992 that reduced restrictions on pricing, established freedom to provide services across EU member states, and removed barriers to new entrants into the market.
---
1990s: The Birth of Low-Cost Carriers
Deregulation and privatization had both positive and negative effects on flagship carriers. On one hand, it fostered competition, increased efficiency, and enabled carriers to expand their networks. On the other hand, it also resulted in job losses, bankruptcy for some airlines, and a general reduction in service quality due to cost-cutting measures.
As a result, low-cost carriers like Southwest Airlines in the US and Ryanair in Europe were able to expand rapidly. By employing strategies such as point-to-point routes instead of hub-and-spoke systems, flying a fleet that consisted solely of Boeing 737 planes for operational efficiency, and offering no-frills services with fewer amenities onboard, these budget airlines managed to reduce costs significantly.
---
Flagship Carriers Today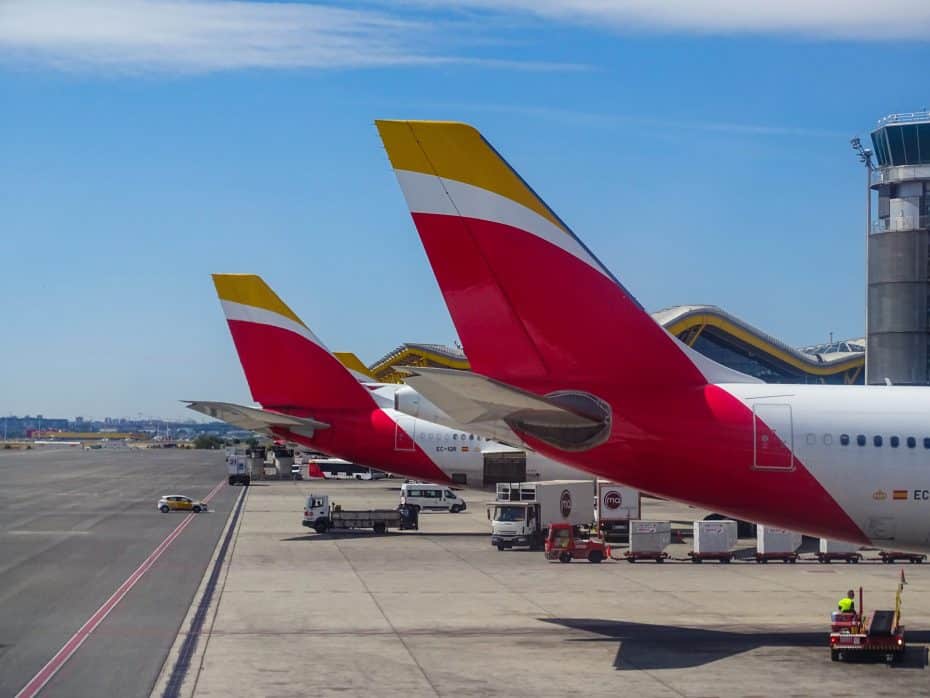 In recent years, the airline industry has observed a shift toward low-cost carriers prioritizing profitability. However, some flagship airlines continue to focus on luxury, particularly in Asia and the Middle East.
Emirates, an airline based in Dubai, is known for its first-class cabins, offering private suites, high-quality dining, and lavish amenities. The company's award-winning service has led to its continued success, with profits of $288 million reported in November 2019.
Similarly, Singapore Airlines remains committed to luxury with their A380 Suites Class, providing passengers with personal space, fine dining options curated by international chefs, and exquisite onboard amenities. As of September 2021, the airline maintained a solid financial position despite the challenges posed by the COVID-19 pandemic.
Over in the Middle East, Qatar Airways retains its focus on delivering a luxurious flying experience through its Qsuite Business Class. The airline has received several awards for its premium services at the 2023 Skytrax World Airline Awards.
---
To Summarize:
Main Characteristics of a Flagship Carrier:
Government affiliation: Many flagship carriers have strong connections to their country's government, often receiving financial support or even being fully state-owned.
Prominence: These airlines usually possess large fleets and extensive route networks, connecting their home country to significant global destinations.
Recognition: A flagship carrier often bears the name or symbols of its nation, promoting the country's image abroad.
Quality and service: Flagship carriers offer high-quality service and amenities to showcase their country's culture and values.
Aviation History Overview:
First airlines appear: The first commercial airlines emerged in the early 1900s with companies like Avianca (1919) and Qantas (1920).
First state-owned carriers: National airlines such as KLM (1919), Aeroflot (1923), and Lufthansa (1926) were established as state-owned carriers during this period.
Jet aircraft, democratization of travel, and tourist boom of the mid-20th century: The introduction of jet aircraft in the 1950s revolutionized air travel. Pan Am symbolized this era, democratizing travel with affordable fares and fostering a tourist boom.
Airline industry deregulation and privatization: In the late 20th century, many countries deregulated airline industries to stimulate competition. Major examples include the United States in 1978 and Europe in the 1990s.
Industry shifts to the east. Many Asian and Middle Eastern carriers become the standard of quality and service.
---
Top Flagship Carriers in the World by Passenger Numbers (2022)
Europe
Lufthansa – 30.3 million passengers
Air France – 27.5 million passengers
British Airways – 24.8 million passengers
KLM Royal Dutch Airlines – 20.1 million passengers
Turkish Airlines – 19.9 million passengers
Aeroflot – 17.2 million passengers
Swiss International Air Lines – 15.6 million passengers
Iberia – 12.9 million passengers
ITA Airways – 11.7 million passengers
LOT Polish Airlines – 10.2 million passengers
North America
American Airlines – 215 million passengers
Delta Air Lines – 200 million passengers
United Airlines – 160 million passengers
Air Canada – 64 million passengers
Aeroméxico – 22 million passengers
Latin America
LATAM Airlines Group (Chile) – 17 million passengers
Aeroméxico (Mexico) – 15 million passengers
Avianca (Colombia) – 14 million passengers
GOL Linhas Aéreas Inteligentes (Brazil) – 12 million passengers
Aerolineas Argentinas (Argentina) – 11 million passengers
Copa Airlines (Panama) – 9 million passengers
Caribbean Airlines (Trinidad and Tobago) – 8 million passengers
TAME (Ecuador) – 6 million passengers
Conviasa (Venezuela) – 5 million passengers
Boliviana de Aviación – BoA (Bolivia) – 4 million passengers
Asia and Oceania
Air China (China) – 110 million passengers
All Nippon Airways (Japan) – 60 million passengers
Qantas (Australia) – 35 million passengers
Singapore Airlines (Singapore) – 24 million passengers
Cathay Pacific (Hong Kong) – 23 million passengers
Korean Air (South Korea) – 18 million passengers
Thai Airways (Thailand) – 17 million passengers
Garuda Indonesia (Indonesia) – 15 million passengers
Air New Zealand (New Zealand) – 12 million passengers
Malaysia Airlines (Malaysia) – 9 million passengers
---
All Flagship Carriers By Country
Afghanistan – Ariana Afghan Airlines
Albania – Air Albania
Algeria – Air Algerie
Argentina – Aerolineas Argentinas
Australia – Qantas
Austria – Austrian Airlines
Azerbaijan – AZAL Azerbaijan Airlines
Bahamas – Bahamasair
Bahrain – Gulf Air
Bangladesh – Biman Bangladesh Airlines
Barbados – Caribbean Airlines
Belarus – Belavia
Belgium – Brussels Airlines
Bhutan – Druk Air
Bolivia – Boliviana de Aviacion (BoA)
Bosnia and Herzegovina – FlyBosnia
Botswana – Air Botswana
Brazil – LATAM Brasil
Brunei Darussalam – Royal Brunei Airlines
Bulgaria- Bulgaria Air
Burkina Faso – Air Burkina
Burundi- Berunda Airlines
Cambodia- Cambodia Angkor Air
Cameroon- Camair-Co
Canada- Air Canada
Cabo Verde- Cabo Verde Airlines
Central African Republic- Central African Airways
Chad- Toumaï Air Tchad
Chile- LATAM Chile
China- Air China
Colombia- Avianca
Congo – Congo Airways for domestic and Compagnie Africaine d'Aviation (CAA) for regional flights.
Costa Rica- Avianca Costa Rica
Croatia- Croatia Airlines
35.Cuba- Cubana de Aviación
36. Cyprus/entityTurkish Cyprus:- Aegean Airways Orientals Ltd and CEYIZ TURIZM ITHALAT IHRACAT LIMITED SIRKETI
37. Czech Republic- Czech Airlines
Djibouti – Air Djibouti
Dominica – no official flagship airline
Dominican Republic – Air Century
Ecuador – TAME
Egypt – EgyptAir
El Salvador – Avianca El Salvador
Equatorial Guinea – Ceiba Intercontinental Airlines
Eritrea – Eritrean Airlines
Estonia – Nordica
Eswatini (Swaziland) – no official flagship airline
Ethiopia – Ethiopian Airlines
Fiji – Fiji Airways
Finland – Finnair
France – Air France
Gabon – Afrijet Business Service
Gambia – no official flagship airline
Georgia – Georgian Airways
Germany – Lufthansa
Ghana – Africa World Airlines (AWA)
Greece – Aegean Airlines
Grenada – no official flagship airline
Guatemala – TAG Airlines (Transportes Aéreos Guatemaltecos)
Guinea – Guinea Airlines (currently not operating)
Guinea-Bissau – no official flagship airline
Guyana – Caribbean Airlines and Fly Jamaica Airways (jointly)
Haiti – Sunrise Airways
Honduras – CM Airlines (Aerolíneas Sosa and Avianca Honduras are also considered)
Hungary – Wizz Air and LOT Polish Airlines (jointly)
Iceland – Icelandair and Air Iceland Connect (jointly)
India – Air India
Indonesia – Garuda Indonesia
Iran – Iran Air
Iraq – Iraqi Airways
Ireland – Aer Lingus
Israel – EL AL Israel Airlines
Italy – ITA Airways
Jamaica – Caribbean Airlines
Japan – All Nippon Airways (ANA) and Japan Airlines (JAL, jointly)
Oman – Oman Air
Pakistan – PIA Pakistan International Airlines
Palau – Belau Submarine Cable Corporation (BSCC)
Panama – Copa Airlines
Papua New Guinea – Air Niugini
Paraguay – Paranair
Peru – LATAM Perú
Philippines – Philippine Airlines
Poland – LOT Polish Airlines
Portugal – TAP Air Portugal
Qatar – Qatar Airways
Romania – TAROM Romanian Air Transport
Russia – Aeroflot Russian Airlines
Rwanda – RwandAir
Saint Kitts and Nevis – No official flagship airline (regional carriers serve the country)
Saint Lucia – No official flagship airline (regional carriers serve the country)
Saint Vincent and the Grenadines – SVG Air
Samoa – Samoa Airways
San Marino – No official flagship airline (served by airlines from nearby countries)
São Tomé and Príncipe – STP Airways
Saudi Arabia – Saudia Arabian Airlines
Senegal – Air Senegal SA
Serbia – Air Serbia
Seychelles – Air Seychelles
Sierra Leone – No official flagship airline (regional carriers serve the country)
Singapore – Singapore Airlines
Slovakia – No official flagship airline (regional carriers serve the country)
Slovenia – No official flagship airline (regional carriers serve the country)
Solomon Islands – Solomon Airlines
Somalia – Somali Airlines
South Africa – South African Airways
South Korea – Korean Air
South Sudan – South Supreme Airlines
Spain – Iberia Spanish Airlines
Sri Lanka – SriLankan Airlines
Sudan – Sudan Airways
Suriname – Surinam Airways
Eswatini (formerly Swaziland) – Eswatini Airlink
Sweden – SAS Scandinavian Airlines
Switzerland – SWISS International Air Lines
Syria – Syrian Arab Airlines
Taiwan – China Airlines
Tajikistan – Tajik Air
Tanzania – Air Tanzania
Thailand – Thai Airways
Timor-Leste – Air Timor
Togo – ASKY Airlines
Tonga – Real Tonga
Trinidad and Tobago – Caribbean Airlines
Tunisia – Tunisair
Turkey – Turkish Airlines
Turkmenistan – Turkmenistan Airlines
Tuvalu – No official flagship airline (served by Fiji Airways and Air Kiribati)
Uganda – Uganda Airlines
Ukraine – Ukraine International Airlines
United Arab Emirates – Emirates Airlines and Etihad Airways
United Kingdom – British Airways
United States of America – Multiple flagship airlines (American Airlines, Delta Air Lines & United Airlines)
Uruguay – Amaszonas Uruguay (BQB Lineas Aereas has ceased operations)
Uzbekistan – Uzbekistan Airways
Vanuatu – Air Vanuatu
Vatican City – No official flagship airline (ITA Airways considered unofficial flagship carrier)
Venezuela – Conviasa
Vietnam – Vietnam Airlines
Yemen – Yemenia Airways
Zambia – Zambia Airways
Zimbabwe – Air Zimbabwe
---