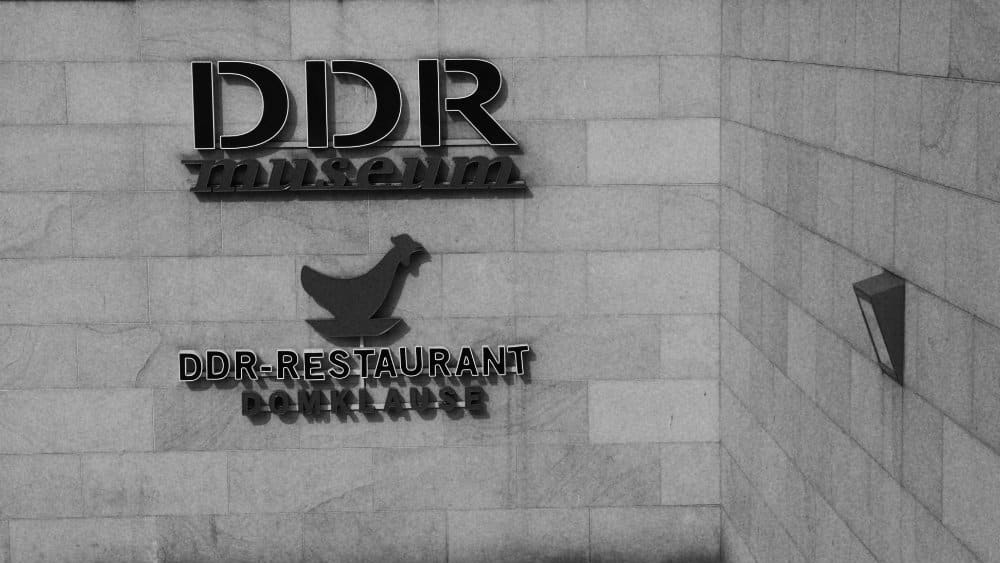 To be honest, I do not remember how the hell I ended up there.
Before arriving to Berlin for the fourth time, I didn't even know there was a museum dedicated to the defunct German Democratic Republic, little did I know it would be the most colorful and flamboyant so-called museum that I would have experienced. What's worse; I never thought that I would end up loving it!
The DDR Museum (GDR Museum) is located in the Mitte district, halfway between the cathedral and the Fernsehturm or Berlin TV Tower, on what used to be the center of East Berlin, or the Communist end of town.
To begin with, I wouldn't call this place a proper museum, but rather a tourist attraction. The expected cultural overdose that you would expect from a traditional museum wrecks as you enter and find displays covered with a photo of the infamous kiss between Gorbachev and Honecker. It is impossible to assume this place wants to be treated seriously.
The exhibition display tries to cover what life was like during the years of the GDR from several angles. Fashion magazines, toys, food cans, bags, shoes, documents, cars and motorcycles make up an almost nostalgic collection of typical Berlin life, since the end of WWII until the fall of the Wall in 1989.
Sometimes it is difficult to discern whether the museum is a criticism against the communist regime or whether, on the contrary, it extols a time they seem to miss.
And between nostalgia and criticism, the comings and goings of tourists seem to be perennial. Who would have thought that so many people could fit in such a small place.
It is also one of the most interactive museums I've ever been to. Virtually everything can be fiddled, open or played with. You can even get inside the vintage cars to have your picture taken.
Useful information
Adress: Karl-Liebknecht-Straße 1, 10178 Berlin, Germany
Phone number: +49 30 847123731
Web: ddr.museum.de
Fares: Adults €6, children €4, students €3.50
Map